On 26th-27th April, "2023 Investment Research Team Spring Seminar" organized by Investment Research Team (IRT) and hosted by ZHIXIN CAIJING, was held in Shenzhen. The seminar brought together investment qurus and industry experts from all over the country to discuss current investment hotspots and future investment trends.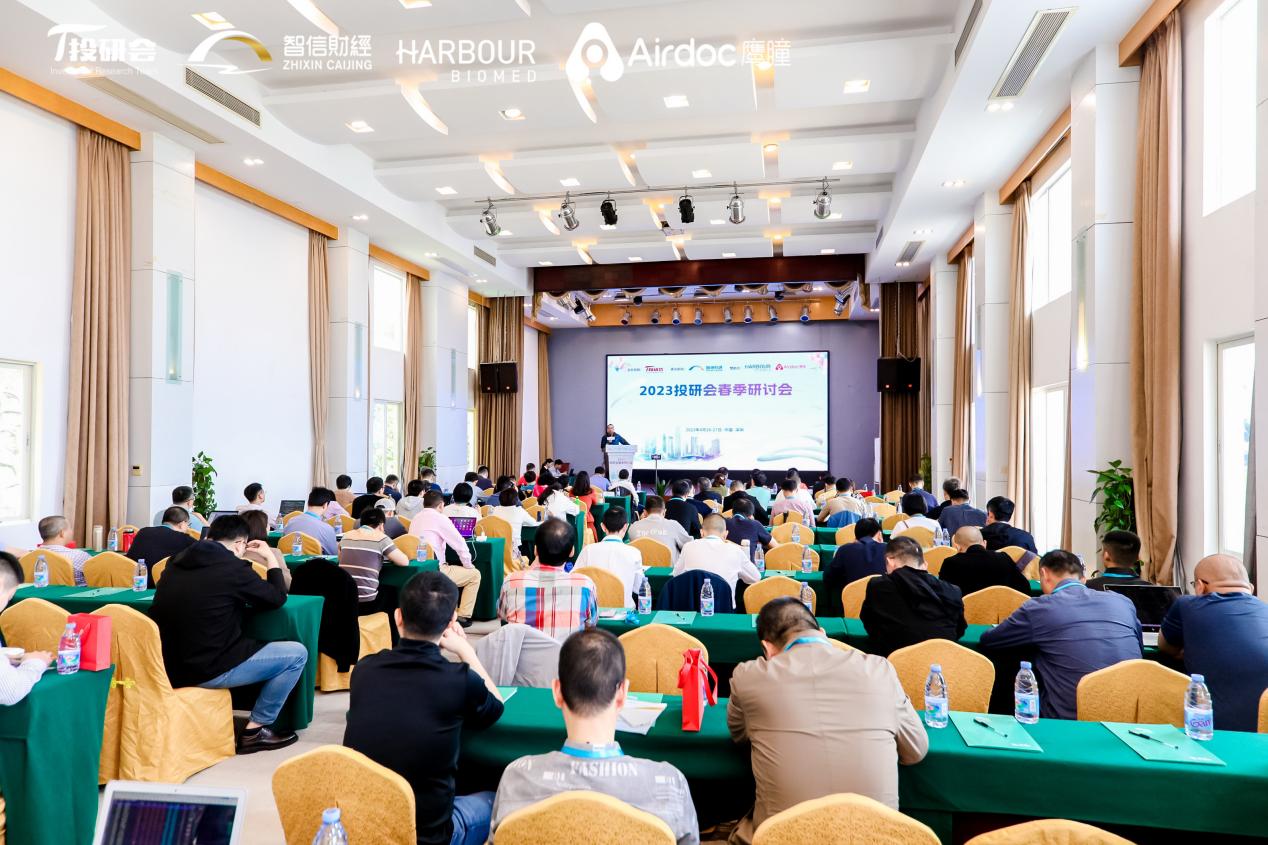 (Photo of the Seminar)
The seminar consisted of four sessions: Opening Ceremony, Technology Session, Healthcare Session, and Investment Strategy Discussion.

At the beginning of the seminar on 26th April, Mr. Anthony Guo, Chairman of ZHIXIN CAIJING, delivered an opening speech. He emphasized that the unstoppable trend and unprecedented opportunities of RMB internationalization,as well as the noteworthy potential of RMB asset appreciation. ZHIXIN CAIJING seamlessly integrates efforts to connect foreign investment with our global expansion.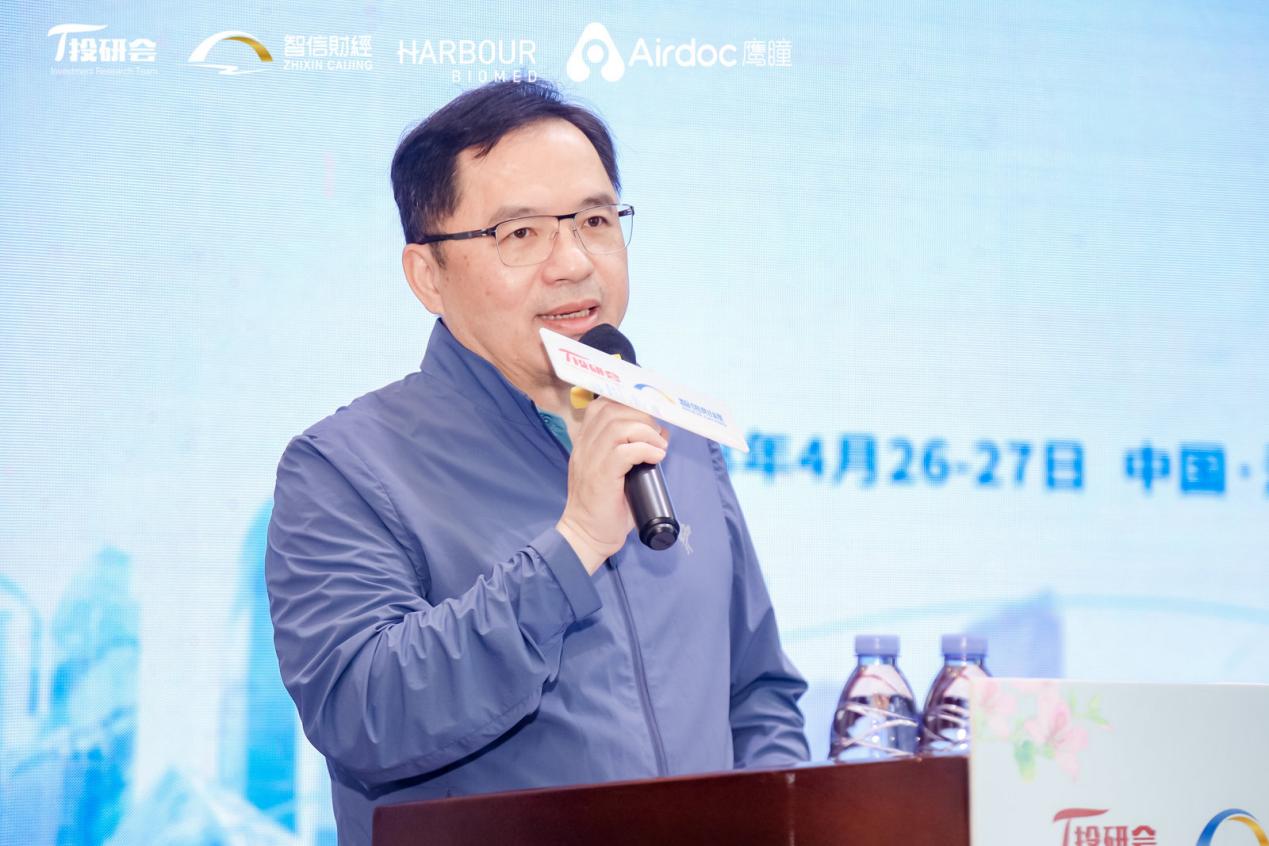 (Speech from ZHIXIN CAIJING's Chairman, Mr. Anthony Guo)
Afterwards, Mr. Haitao Chen, the founder of the IRT, and Mr. Chao Chen, the COO of the IRT, shared their perspectives. Mr. Haitao Chen said that Investment Research Team is carrying out operational upgrades in many aspects and aligning more with national policies in its investment direction.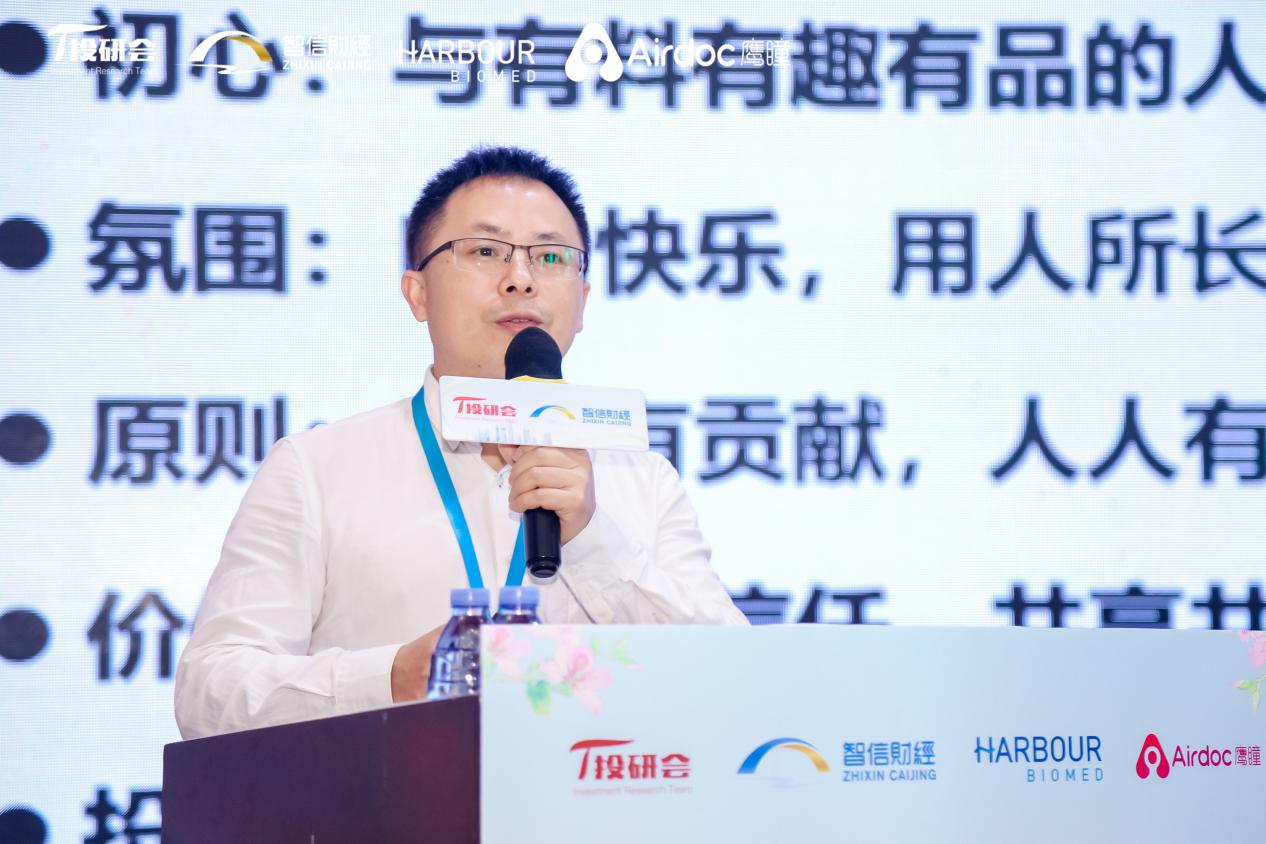 (Speech from IRT's Founder, Mr. Haitao Chen)
Ms. Wenting Yang, CFO and Secretary Of The Board of Beijing Airdoc Technology (02251.HK), presented an overview of the company's business and products. She highlighted Airdoc's AI retinal detection products and solutions, which have a strong competitive edge in the industry and are poised to deliver high-quality products with both commercial and societal value.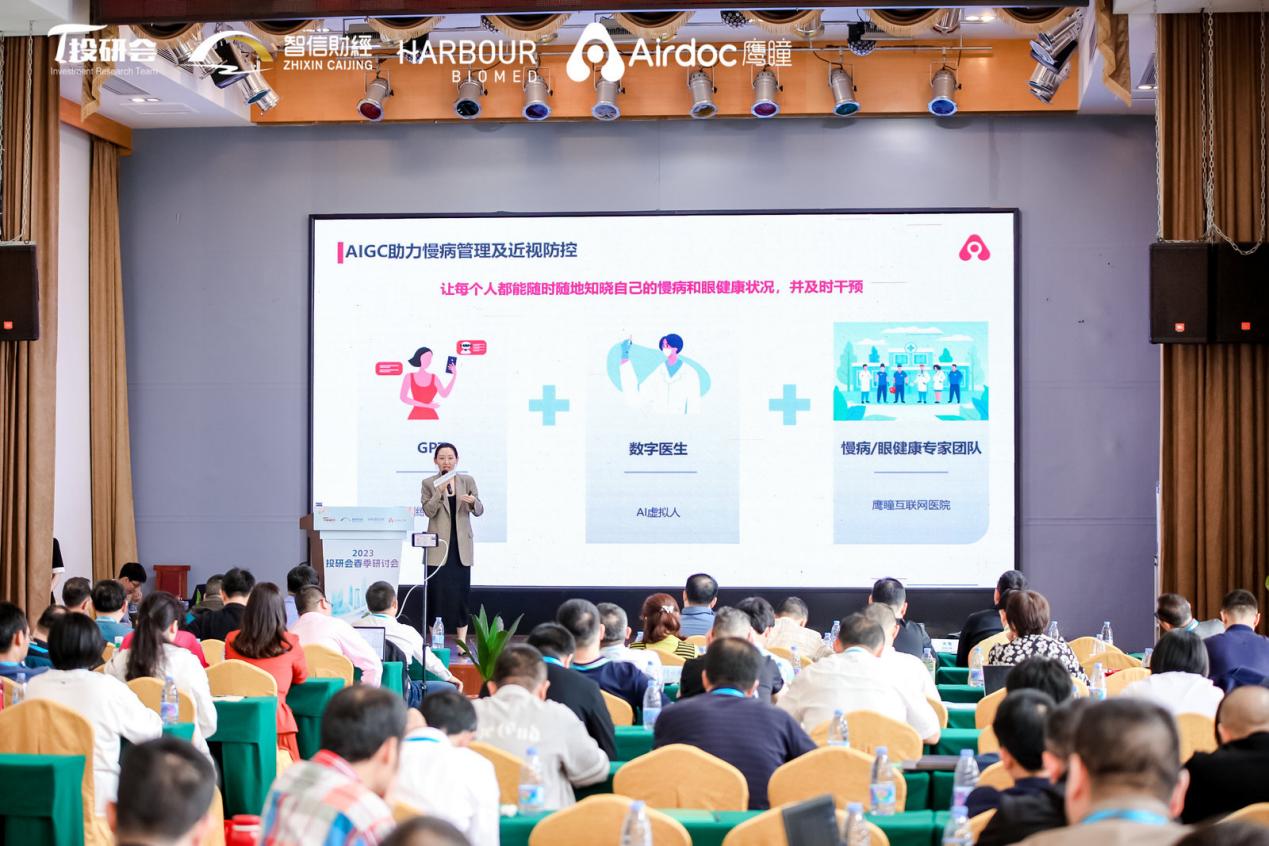 (Speech from Airdoc's CFO & Secretary Of The Board, Ms. Wenting Yang)
Afterward, experienced investors also shared insights and experiences related to AI.
Lively discussion in pharmaceutical sector
The On the morning of the 27th was delicated to the pharmaceutical session, Dr. Cheng, co-founder of the IRT, shared his views on the pharmaceutical market and introduced some highly competitive and promising companies.
Following that, Mr. Yu Fu, Secretary Of The Board of HBM Holdings (2142.HK), provided a detailed overview of the company's R&D pipeline, platform advantages, and progress in commercialization. He emphasized the company's commitment to R&D investment on sustained business growth and the upcoming release of key data in 2023, highlighting the company's competitiveness in the industry.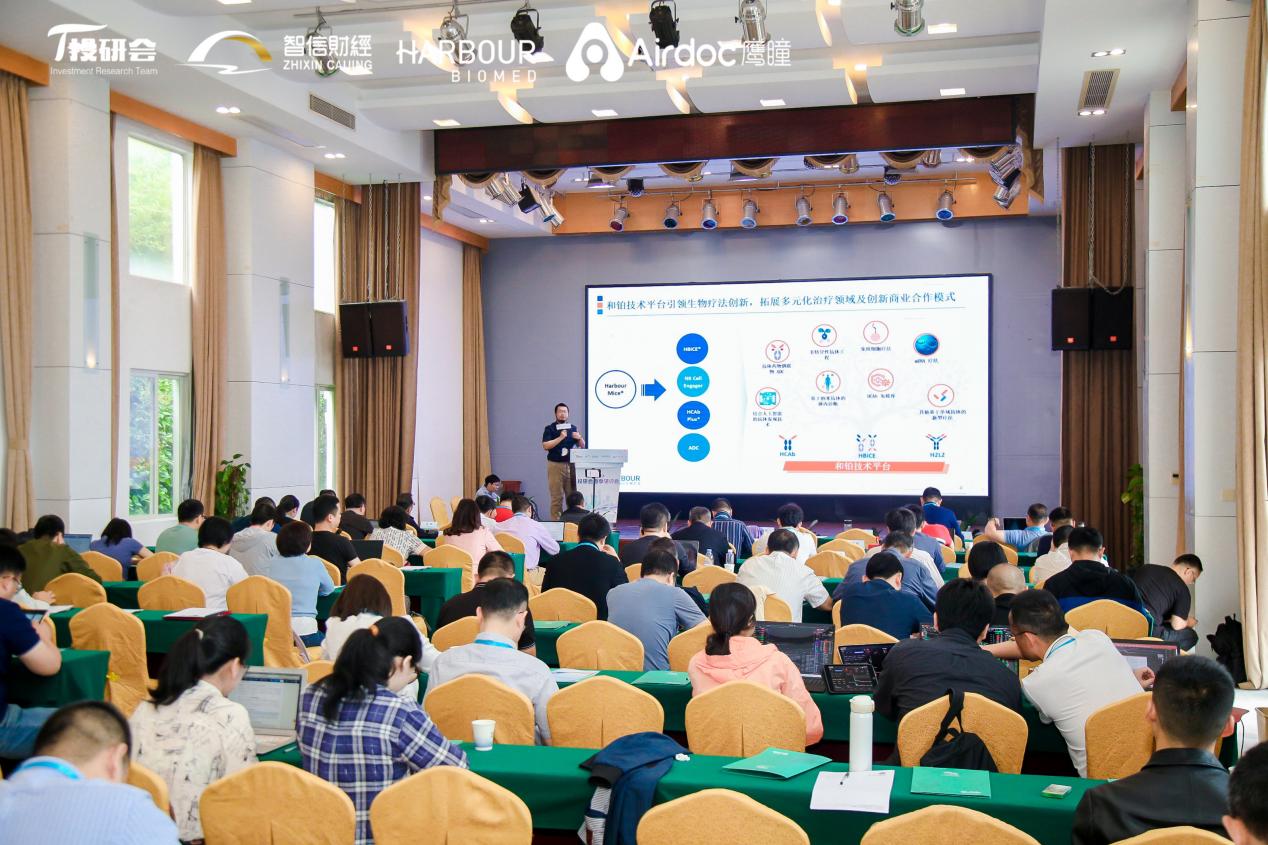 (Speech from HBM Holdings'Secretary Of The Board, Mr. Yu Fu)
Investment Strategy 2023
On the afternoon of the 27th, Mr. Hao Tan, partner of a private equity fund, shared his investment experiences and strategies. He stressed the importance of building a systematic approach to successful investing and the continuous refinement of one's investment system. The exciting "Three Titans" exciting panel discussion, hosted by Mr. Haitao Chen, featured vigorous discussions among investment luminaries Hai Yuan, Yong Liang, and Junbin Huang, who share their personal investment experiences and strategies for 2023.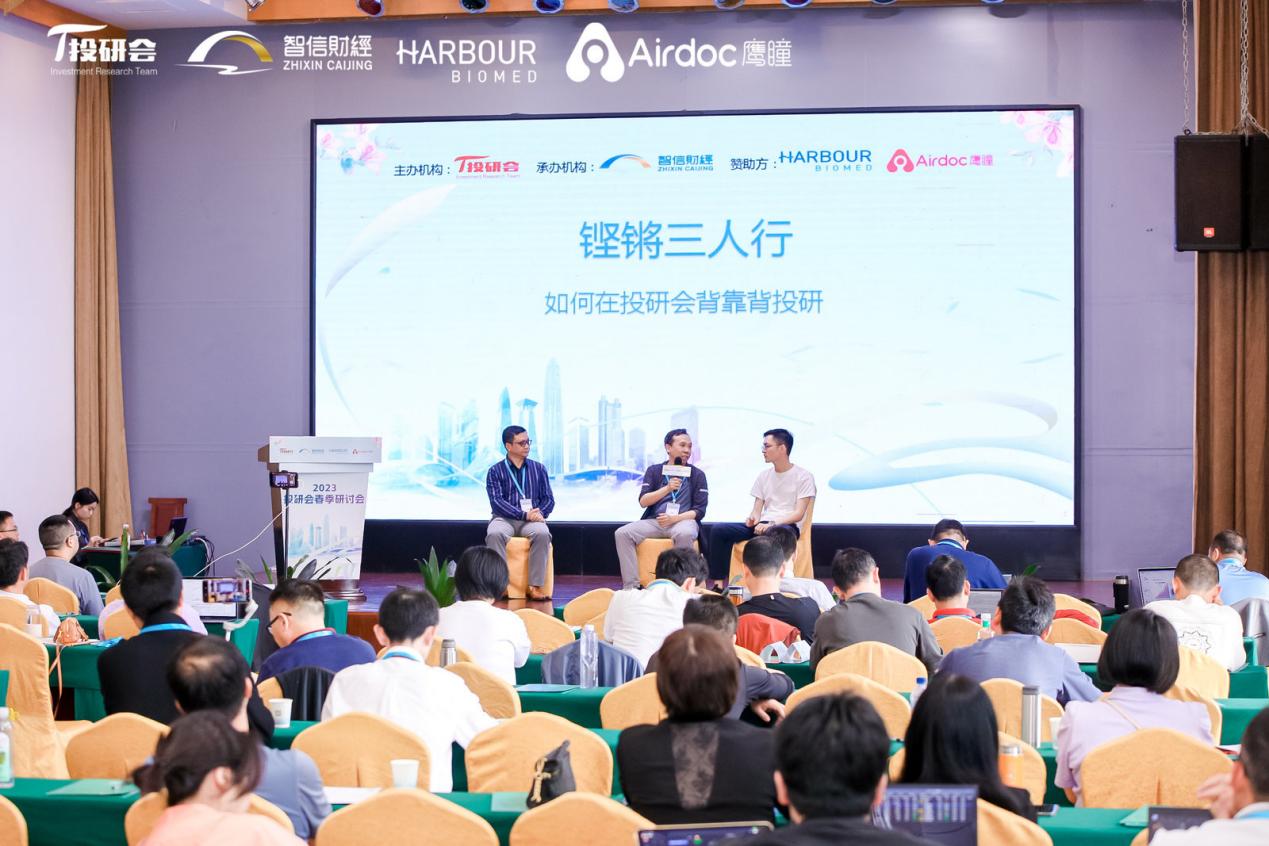 (Exciting panel discussion)
Finally, participants enjoyed a leisurely beach walk to unwind and appreciate the scenic beauty of Golden Beach after intense networking and discussions.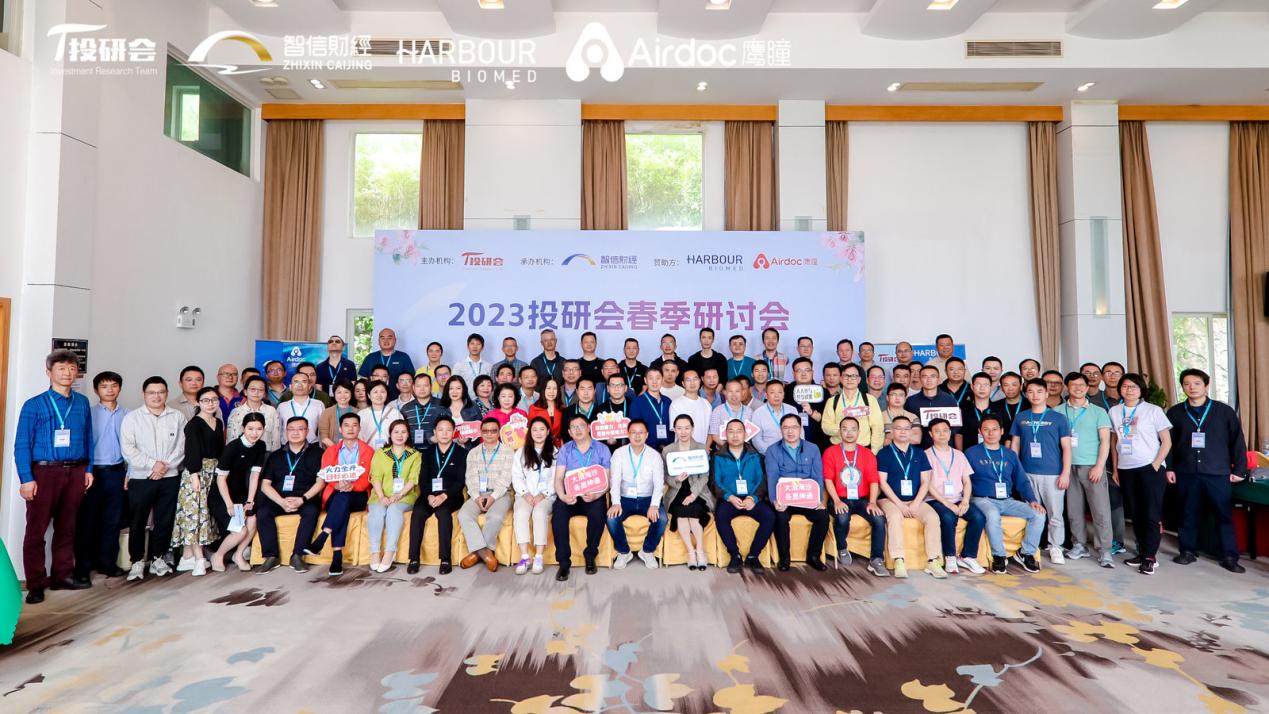 (Group photo of participants)
The two-day "2023 Investment Research Spring Conference" came to a successful conclusion.