On 19th September, 2019, the "Interconnectedness Leading to Mutual Prosperity —— 2019 Summit for Hong Kong Listed Companies and the Second Investors Collective Reception Day" came to a successful conclusion. The summit was jointly organized by Shenzhen Panorama Network, HKEX, ZHIXIN CAIJING and other institutions. This summit gathered nearly a thousand guests, including representatives from mainland governments, scholars, Hong Kong listed companies, institutional investors, experienced investors, media, among others. Together, they explored how connectivity could aid in the high-quality development of Hong Kong listed companies and sought new opportunities for investing in the Hong Kong capital market. The summit also served as a multidimensional communication platform, facilitating "online interaction + offline communication" between Hong Kong listed companies and mainland investors and creating a comprehensive showcase platform for the value of Hong Kong listed companies.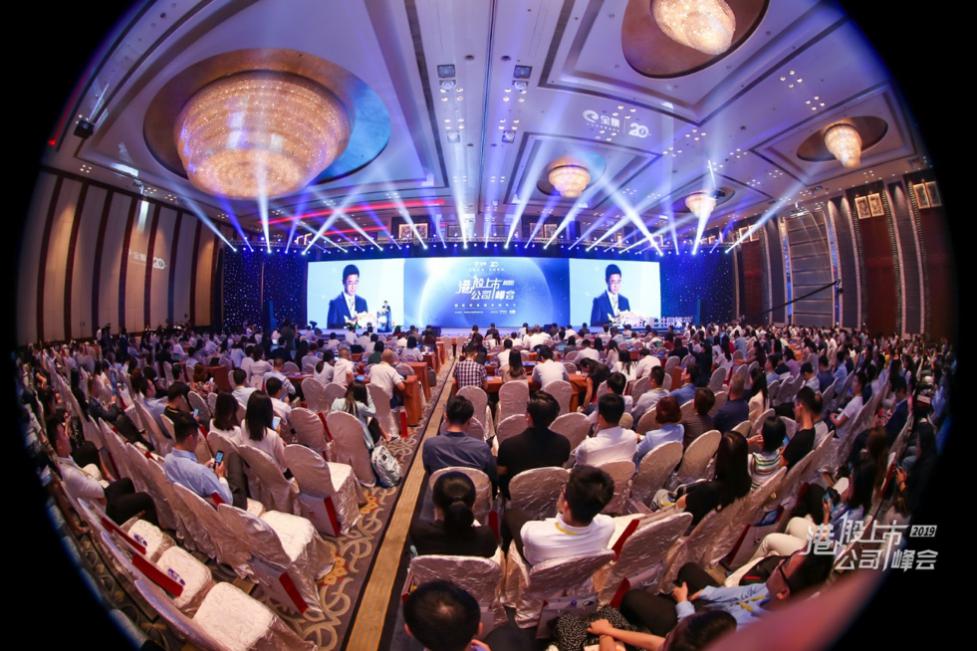 (The grand scene of the summit)
ZHIXIN CAIJING is honored to be invited by Shenzhen Panorama Network, the event's organizer, to be a co-organizer in this prestigious gathering for two consecutive years. In September 2018, ZHIXIN CAIJING vigorously promoted the Collective Reception Day Event for Investors of Listed Companies to Hong Kong listed companies. This initiative successfully brought 76 Hong Kong listed companies to participate in the 2018 Summit for Hong Kong listed Companies, marking the inception of "zero-distance" online communication between mainland China and Hong Kong financial markets.
In September 2019, ZHIXIN CAIJING continued its engagement as the exclusive co-organizer in financial public relations and successfully invited 54 Hong Kong listed companies from various sectors, including real estate, consumer discretionary, consumer staples, utilities, finance, education, and healthcare. With a deep understanding of the capital markets in both Hong Kong and mainland China, coupled with its sincere, thoughtful, professional, and meticulous work ethic, ZHIXIN CAIJING won the unanimous praise from the HKEX, Shenzhen Panorama, and participating listed companies.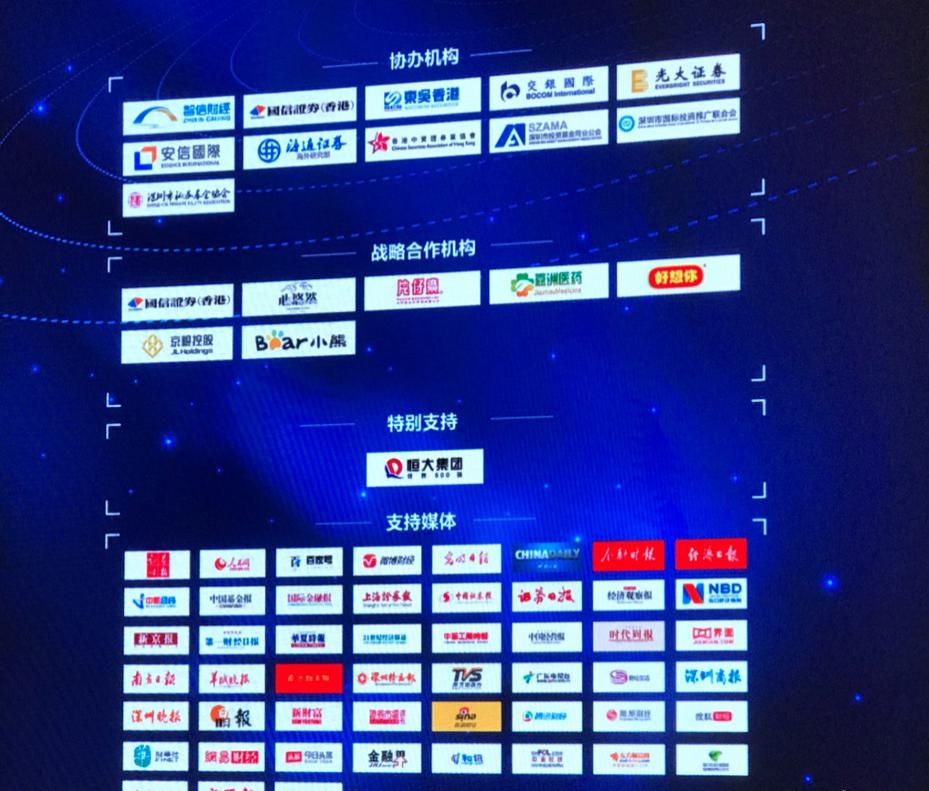 (Organizers have been showed on the LED screen of the summit)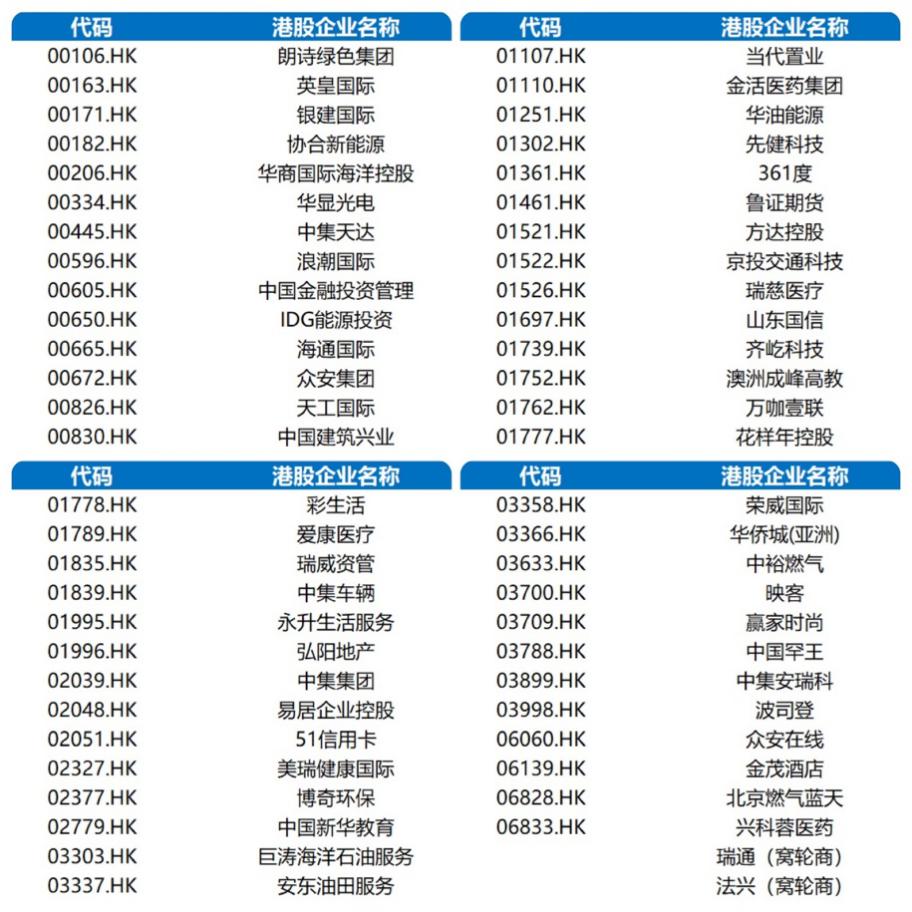 (List of companies invited by ZHIXIN CAIJING)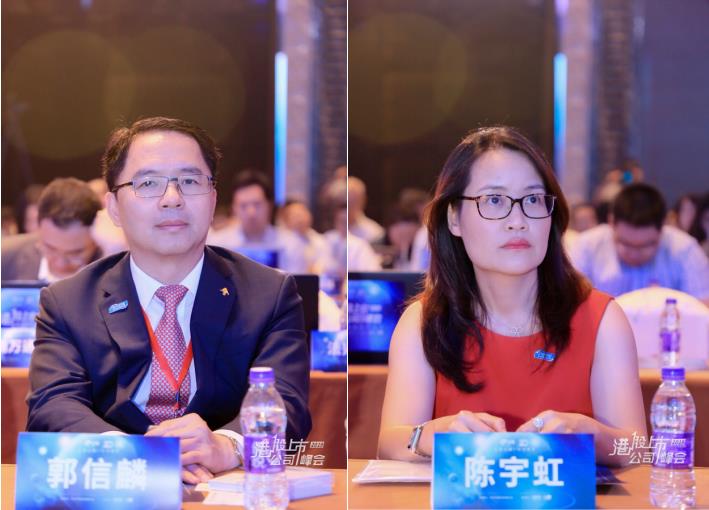 (Mr. Anthony Guo(left), Chairman of ZHIXIN CAIJING, and Ms. Yolanda Chen (right), Non-Executive Director, at the summit)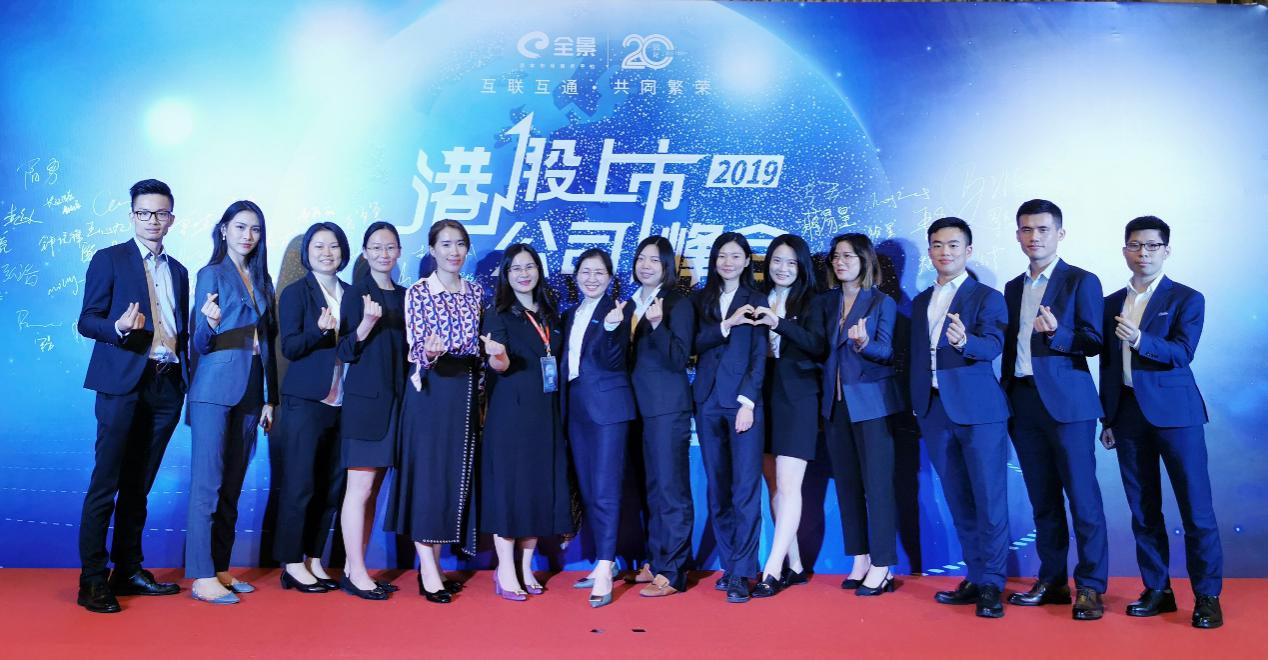 (Ms. Amin Cai, CEO of ZHIXIN CAIJING (sixth from the left), and some team members at the scene)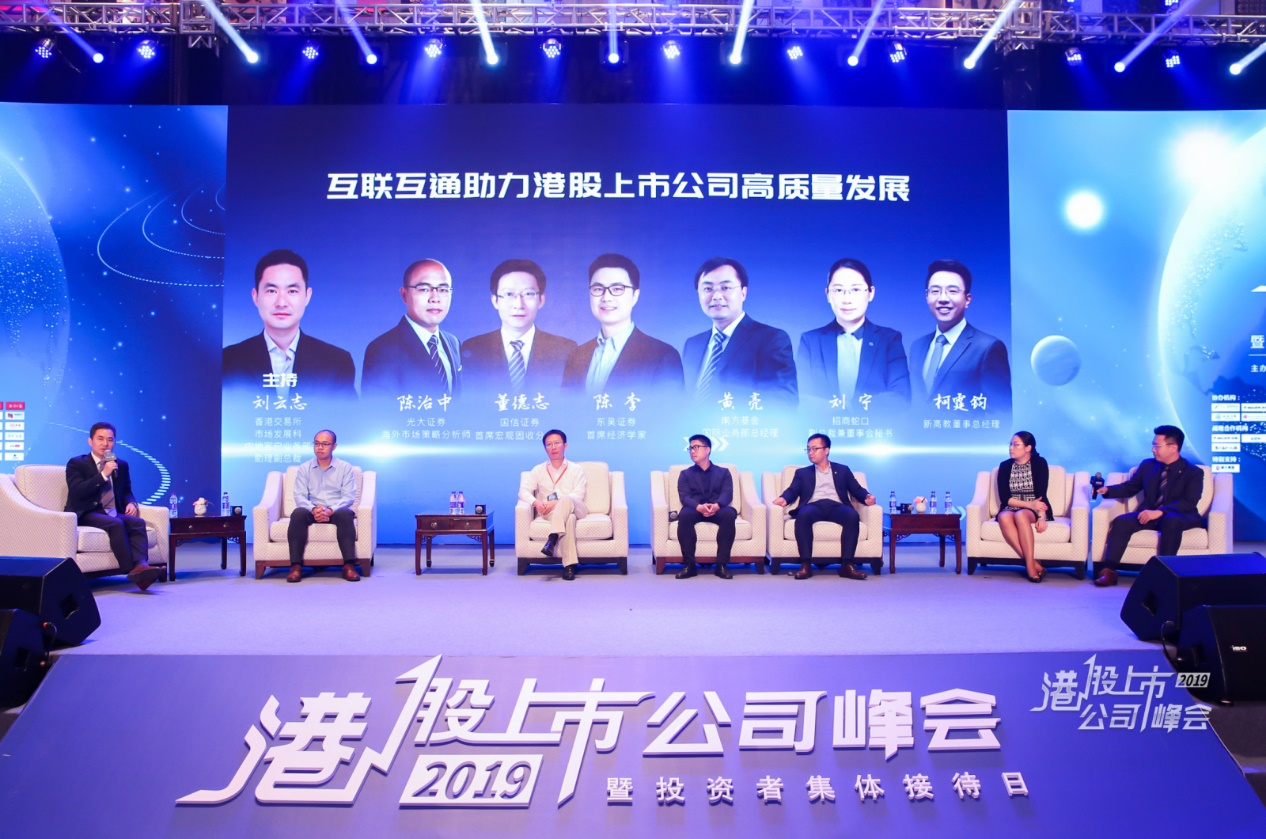 (Hong Kong Stock Investment Roundtable Forum)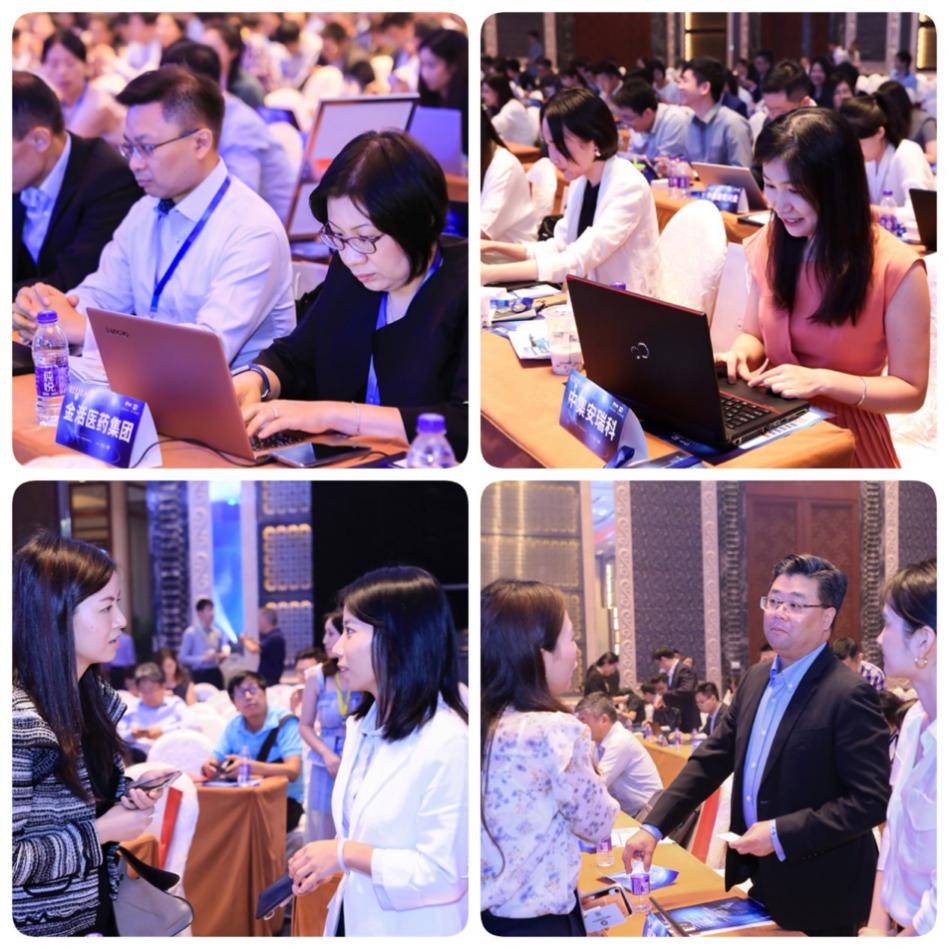 (Photos of online and offline communication)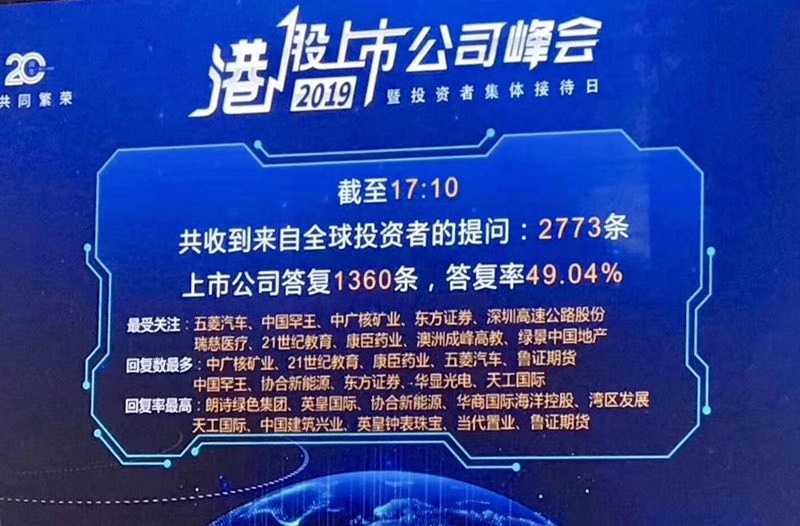 (Online communication data display on LED screen of the summit)